Registration open until
December 15, 2023
Start date
February 12, 2024
End date
February 15, 2024
Location
Ivey Donald K. Johnson Centre located at 130 King St W, Toronto
Registration open until
December 15, 2023
Start date
February 12, 2024
End date
February 15, 2024
Location
Ivey Donald K. Johnson Centre located at 130 King St W, Toronto
The Ivey Executive Leadership Certification for CPAs is a prestigious program developed through collaboration between CPA Ontario and Ivey Business School, Canada's #1-ranked provider of executive education. Delve deeply into the intricate world of finance through our program. Guided by expert faculty, you will immerse yourself in real-world scenarios, drawing profound insights and forward-thinking strategies. As you collaborate with peers and seasoned professionals, you will keep up with the financial landscape and become a beacon, guiding organizations to unprecedented success. Experience the Ivey difference, where knowledge meets practicality, ensuring you emerge as an unparalleled leader in finance.
The program emphasizes Influence and Presence, Strategic Change Management, Practicing Leadership Character, and Building High-Performing Teams. By honing advanced skills in these areas, participants are primed for accelerated career growth, ensuring their individual advancement and a tangible return on investment for their organizations.
The experience is designed around real-world leadership and application, bringing together top-performing CPAs for interactive, hands-on learning under the expert guidance of Ivey Business School Faculty. By facilitating intensive networking opportunities among high-performing CPAs who are deeply committed to sharing and implementing best practices, each cohort builds a dynamic community and forges enduring relationships that anchor a robust network of finance leaders across varied organizations and sectors.
Upon completing the program, participants receive a powerful certificate and badge from Ivey Business School that signifies their achievement and commitment to leadership excellence.
Limited Registration Offer
Complete your registration for Ivey Executive Leadership Certification for CPAs by December 15th, 2023, and you will receive complimentary access to one of the following Ivey Business School executive development workshops. You can earn between 4-6 hours of CPD, worth up to $1,190, and a digital badge to share with your network.
Ivey workshops to choose from include:
Value Creation for the Web3 Era - Starts December 5
Explore transformations in digital connectivity and find practical applications of Web3 technologies for your organization's strategy, operations, and workforce.
Leading Through Stress in the Modern Workplace - Starts January 17
Help your team members identify and implement essential resources to support long-term adaptability through evolving workplace stressors.
Neurodiversity and Belonging at Work - Starts January 18
Learn essential strategies to unlock better communication, creativity, and performance. Lead people as individuals and empower your team through understanding and inclusion.
Leading Creative Innovation - Starts January 25
Apply the creative process to problem-solving, integrate insights from the creative economy, and effectively harness emerging technologies to drive growth and innovation in any industry.
By the end of this comprehensive program, you will have acquired a range of critical skills:
Demonstrating leadership presence by showcasing your authentic style.
Managing strategic change by communicating vision and fostering purpose-driven alignment.
Embracing accountability, courage, and integrity as the cornerstones of effective leadership as a CPA.
Building and sustaining high-performance teams by modelling best practices and overcoming common obstacles to successful collaboration.
Creating shared value and trust in conflict situations through negotiation and persuasion.
The Ivey Executive Leadership Certification for CPAs offers a dynamic learning experience that includes:
Faculty-led case method discussions.
Collaborative peer learning teams.
Engaging social events and network-building opportunities.
Real-world practical simulation exercises.
Personalized leadership style assessment.
Interactive live actor workshops.
As you progress through the program, you'll practice new skills with guidance from expert Ivey Business School professors. You will also gain insights from a cross-industry peer network, helping you build and refine strategies to tackle real-world challenges in your role at work. We provide a comprehensive support system to ensure sustained impact and application beyond the program, including follow-up learning resources, alum events, and community engagement.
Agenda
Ivey Executive Leadership Certification (2024)

Date/Time

Description

Day 1

February 12, 2024

9:00 am – 4:00 pm

Building Influence and Leadership Presence

Bring your authentic self forward and foster connections with people who think and work differently.


Advance your personal practice of equity, diversity and inclusion and empower your team to overcome systemic barriers.


Create shared value and trust in conflict situations through negotiation and persuasion.

Day 2

February 13, 2024

9:00 am – 4:00 pm

Managing Strategic Change

Manage change in your team, communicating your vision and creating purpose-driven alignment


Balance short-term priorities with long-term planning to ensure sustainable outcomes and effective decision-making.


Navigate broad and sometimes competing-interest groups to build consensus.

Day 3

February 14, 2024

9:00 am – 4:00 pm

Practicing Leader Character

Unpack your personal approach to ethical leadership through the lens of Ivey's Leader Character Framework.


Explore the intersection of accountability, courage, and integrity as the foundation of effective leadership as a CPA.


Enhance your self-awareness as a leader, completing a self-assessment to identify your unique strengths and style.

Day 4

February 15, 2024

9:00 am – 4:00 pm

Leading High-Performance Teams

Encourage a culture of mutual support, trust and radical candor in your team.


Model best practices for performance management and practice getting commitment from others.


Avoid common obstacles to successful team collaboration.
In today's turbulent business landscape, forward-thinking leadership is paramount. The Ivey Executive Leadership Certification is tailored for executives ready to think big and strategically steer their organizations. It's more than learning—it's an elevation. Participants dive deep into real-world cases, benefit from Ivey-certified coaching, and harness skills to innovate, coach future talent, and navigate complex change. Both individuals and organizations flourish, with leaders refining their executive presence and organizations bolstering their leadership pipelines. And, as with all Ivey programs, networking is integral; connections made here echo long after the program concludes.
Senior Leaders (VP, Senior VP, C-Suite):
Equip yourself with vital leadership tools, encompassing strategic vision, innovative talent nurturing, and change management, all while honing Influence and Presence, and Practicing Leadership Character.
Dive deep into innovative simulations and Ivey-certified coaching, empowering diverse teams, and expanding your executive network, underpinned by a foundation in Strategic Change Management and Building High-Performing Teams.
Offers exclusive networking opportunities with high-performing peers and access to renowned Ivey Business School faculty.
Mid-level managers, Senior Managers, or Directors:
Fast-track your journey to an Executive position while developing essential soft skills needed to excel as a senior leader.
Beyond the books, the program provides hands-on experience through simulations, peer learning teams, and live actor workshops, immersing participants in a practical and dynamic learning environment.
Network with a select group of high-performing professionals to build a lifelong network of best practices.
Investing in the Ivey Executive Leadership Certification for CPAs is an investment in your future, and here is what you can expect in return:
A prestigious certificate and badge from Ivey Business School.
A year's worth of valuable PD hours (40 hours).
The opportunity to adopt insights and best practices from other organizations, jump-starting innovation at work.
The chance to explore new perspectives, foster mindfulness, reflection, and practice away from the daily grind, returning to work with increased confidence and effectiveness in your role.
Enhanced capabilities to drive effective change, identify and nurture high performance in your team, and excel in the finance leadership domain.
Join us on this transformative journey and position yourself as a leader of exceptional influence and impact in finance. Be part of an exclusive community of high-performing CPAs and executives and take the next step towards realizing your leadership potential. But hurry, as there are only 25 spots available for this exclusive Leadership Certificate Program, and priority will be given to early applicants.

Take advantage of this opportunity to shape your future success!
In this exclusive program, the experience centres around your specific goals and objectives. 25 spots are available, with priority given to early applicants. To apply: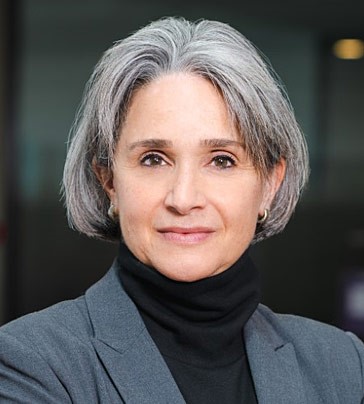 Kanina Blanchard, PhD, has more than 30 years of real-world experience working in international business, the public service, non-profit, and consulting. With expertise in the areas of organizational and communication challenges as well as issues, crisis and change management, her greatest passion is in leadership development, education, and coaching. From CEOs and C-Suite executives to emerging leaders, Kanina focuses on supporting those seeking to grow and develop their character, competencies, and commitment.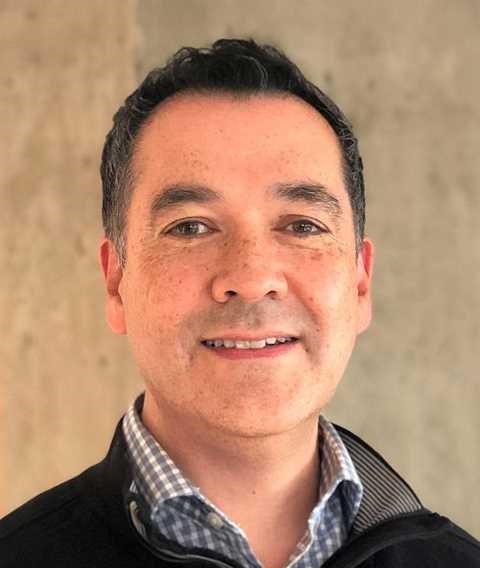 Dr. Fernando Olivera, PhD, teaches courses in organizational behaviour and interpersonal negotiations in Ivey's MBA, EMBA, Executive Education, and Ph.D. programs. Fernando has delivered executive learning for a variety of organizations, including Bruce Power, the Ontario Public Service, J.D. Irving Ltd., PwC, RSA, RBC, TELUS, New World Development (Hong Kong), Hutchinson Port Holdings (Hong Kong), and the Ontario Teachers Pension Plan.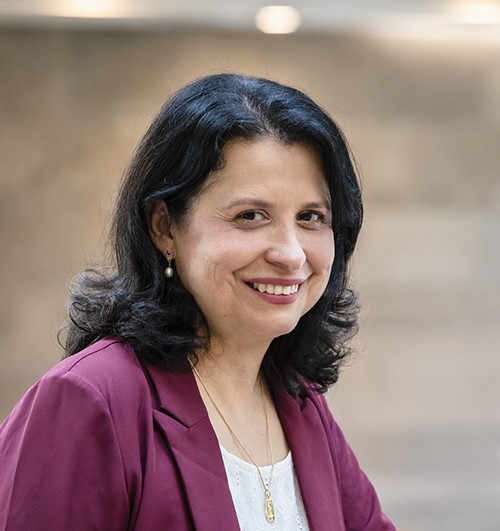 Dusya Vera, PhD, is a Professor of Strategy and the Executive Director of the Ian O. Ihnatowycz Institute for Leadership. Dusya is an award-winning instructor, teaching courses at the undergraduate, masters, doctoral, and executive level in the areas of strategic management and strategic leadership. She has extensive experience in Executive Development, is widely published, and has received multiple awards in the areas of research and service.